TCR Large Capacity Air Hoist
Large Capacity Air Hoists Handle the Toughest Jobs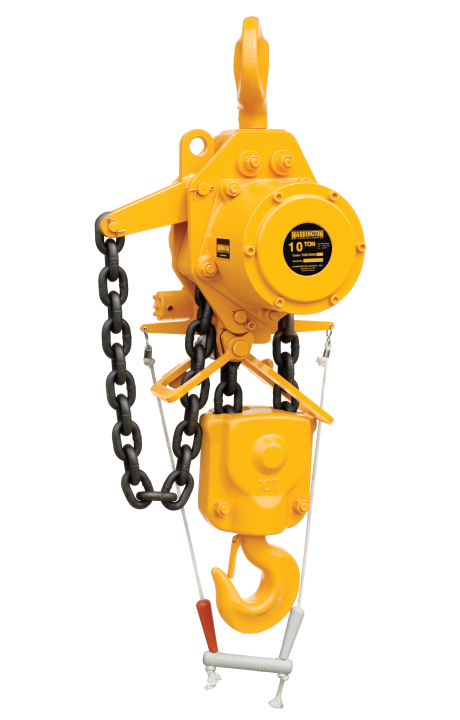 TCR Large Capacity Air Hoist
Large Capacity Air Hoists Handle the Toughest Jobs
These high-performance hoists have all of the power required for lifting very heavy material and are the ideal choice for extreme applications including in mines, shipyards, heavy construction, rigging situations and the petrochemical industry.
Load Limiter
This air balancing device is designed to stop lifting when load is over rated capacity to protect the hoist and the operator.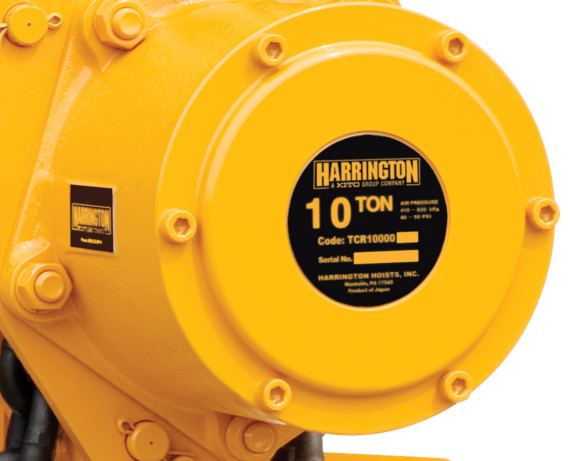 Cast Iron Housing
The housing has the strength to endure outdoor or extremely harsh environments.
Disc Motor Brake
Our super reliable TCR internal disc brake is completely protected from the environment and ensures instant brake activation and load support.
CAPACITY
BODY
High-strength cast iron housing for proven weather resistance and durability in harsh environments
Airtight for efficient use of air
AIR REQUIREMENTS
Air Supply:170 – 220 cfm at 60 – 90 psi
Air Lubrication: Minimum 10 – 15 drops of oil per minute (0.2 – 0.3 cc/min.)
Air Filtration: Maximum 5 micron air filter or finer required
Air Inlet Port: 1" NPT
Air Supply Hose Minimum Size: 1"
OPERATION
Pendant or cord
Provides outstanding control for fine feathering movements using a spring-loaded multi-vane motor design
Comfortable noise levels
OPERATING CONDITIONS
Temperature range +14° to 140ºF
Humidity 85% or less
BRAKE
Heavy-duty, self-adjusting brake
Precise braking action
MOTOR
Spring-loaded multi-vane design for fine feathering control
OVERLOAD PROTECTION
Adjustable load limiter detects overload automatically and blocks air flow for lifting
Standard upper & lower limit stops prevent over-travel of hook in either direction
OPTIONS
Pendant or cord control
Canvas or steel chain container
Custom lift or pendant length