Load Testers
Load Testing Made Easy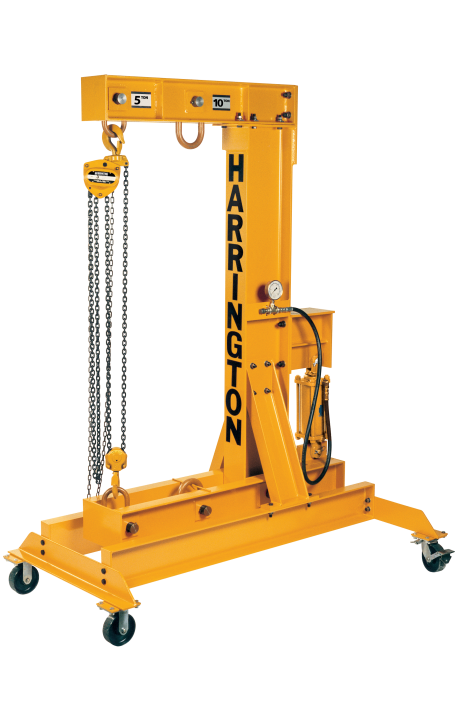 Load Testers
Load Testing Made Easy
Harrington's SHLT2 are designed to test manual hoists and DHLT2 are able to test manual and powered hoists. Both of our hoist load testers are able to perform load tests of up to 10 Ton and were designed to test hoists in accordance with ANSI/ASME B30.16 and B30.21 requirements. Testing of load carrying parts becomes effortless with these reliable testers.
Eliminate The Need For Bulky Test Weights
The SHLT2 and DHLT2 take only a 5' x 7'2" area by 8'9" height so you don't have to lose valuable space to a bulky test stand.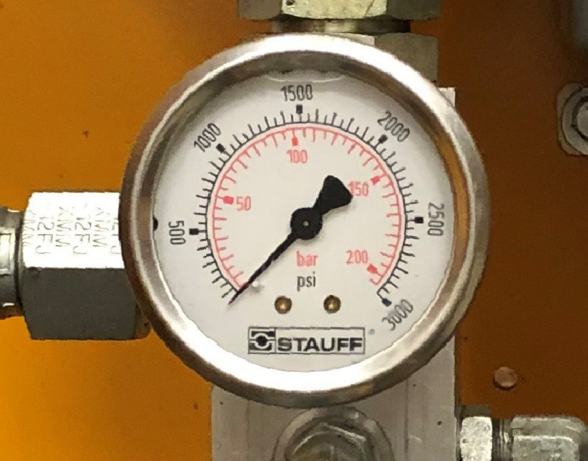 Hydraulic Pressure Gauge
Both load testers indicate the applied load on an easy-to-read hydraulic pressure gauge.
Test Efficiently
The DHLT2 tests hoists with speeds up to 35 feet per minute.
CAPACITY
Capable of testing hoists through 10 Ton
MODELS
SHLT2 - Static load testing for manual hoists
DHLT2 - Dynamic load testing for powered and manual hoists
OPERATION
Open design for easy loading and unloading of hoists
Runs on 220 V of single-phase power
Applies the test load while the hoist is in operation
FEATURES
Mounted on four wheels for mobility
Bolted construction allows for quick assembly