TCS Air Hoist
When you Have the Need for Speed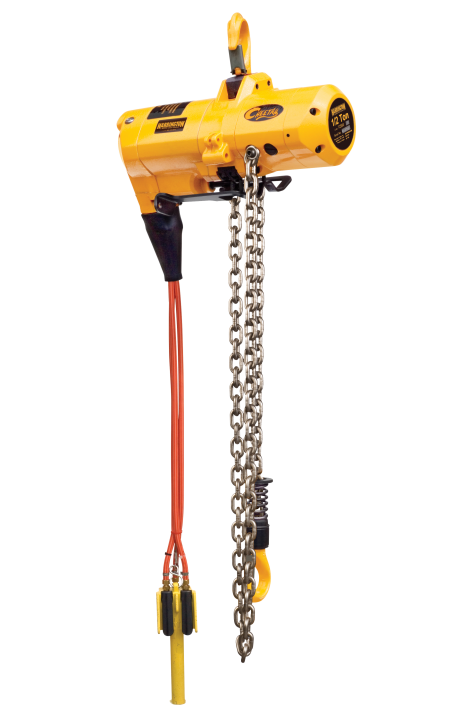 TCS Air Hoist
When you Have the Need for Speed
Sometimes a job requires ultra-high lifting speeds and 100% duty rating. With super fast speeds, the TCS offers blazing performance while still providing quiet operation and optimal fine feathering to control your load position. Fast, quiet, and precise—that's an unbeatable combination.
Extremely Fast Lifting
Time is money. For applications where speed is critical, the TCS air hoist gives you the ability to get things done faster and be more productive.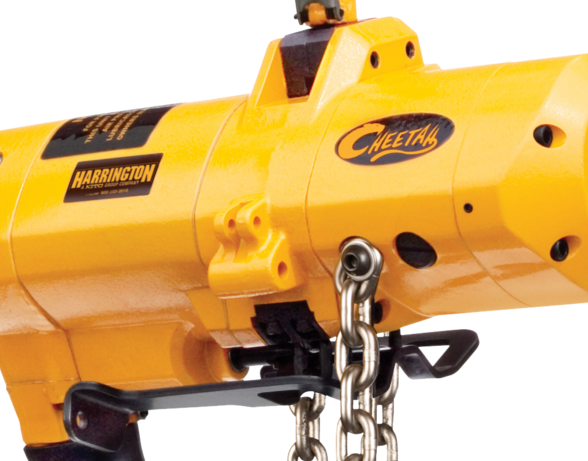 Compact, Lightweight Design
Easy to operate, transport, and store, the TCS air hoist is also engineered to be extremely compact and lightweight.
Very Fine Feathering Control
The spring-loaded, multi-vane motor design lets you precisely control, place and position a load exactly where you need it. Gradually control the lift with very fine feathering movements either up or down.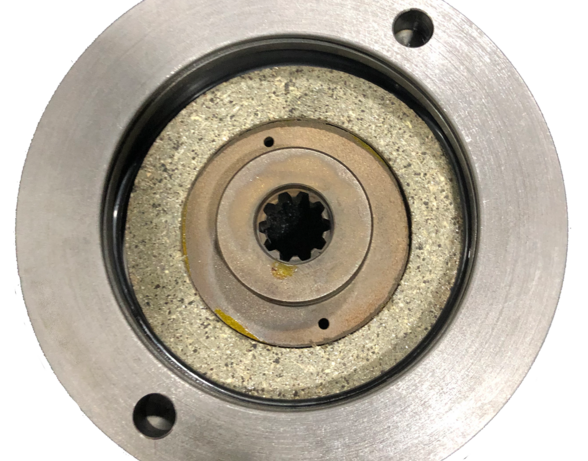 Internal Disk Brake
The TCS air hoists include an internal disk brake that is protected from harsh environments. This heavy-duty disc brake is important for reliable load support and a smooth stop.
Unlimited Duty Cycle
The TCS air hoist is built for long and demanding shifts. With its unlimited duty cycle, you can continually operate the hoist without worrying about damage from too many starts per hour.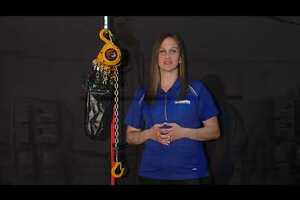 TCS Cheetah Air Chain Hoist
Harrington's TCS CHEETAH air chain hoist is available in 1/4, 1/2 and 1 Ton capacities with either pendant or cord control. This hoist has extremely fast and uniquely adjustable lifting and lowering speeds. The TCS is lightweight, compact and has outstanding feathering ability making it a perfect fit for fast-paced assembly line and workstation crane applications.
CAPACITY
BODY
Lightweight cast aluminum body allows for easy transportation
Compact profile and low headroom
LOAD CHAIN
Ultra-strong high performance nickel-plated load chain
Resistant to corrosion, abrasion and wear
AIR REQUIREMENTS
Air Supply: 60 – 90 psi
Air Lubrication: Minimum 10 to 15 drops of oil per minute (0.2 – 0.3 cc/min.)
Air Filtration: Maximum 5 micron air filter or finer required
Air Inlet Port: 1/2" NPT
Air Supply Hose Minimum Size: 1/2"
OPERATION
Pendant or cord control
Extremely fast lifting for applications where speed is critical
External speed adjustment
Comfortable noise levels during use
BRAKE
Heavy-duty disc motor brake system for reliable load support
MOTOR
Spring-loaded multi-vane motor
Variable speed control
OPERATING CONDITIONS
Temperature Range +14° – 140°F
OPTIONS
Pendant or cord control
Canvas or steel chain container
Custom lift or pendant length