TCW Lube Free and Wash Down Hoist
When your Product Needs to Remain Clean
TCW Lube Free and Wash Down Hoist
When your Product Needs to Remain Clean
Harrington's TCW Series Lube Free Wash Down Air Hoists are designed for use in humid, limited corrosive and outdoor environments or where equipment must be washed off on a regular basis. These industrial, severe duty rated hoists are perfect for food processing, food handling and pharmaceutical industries.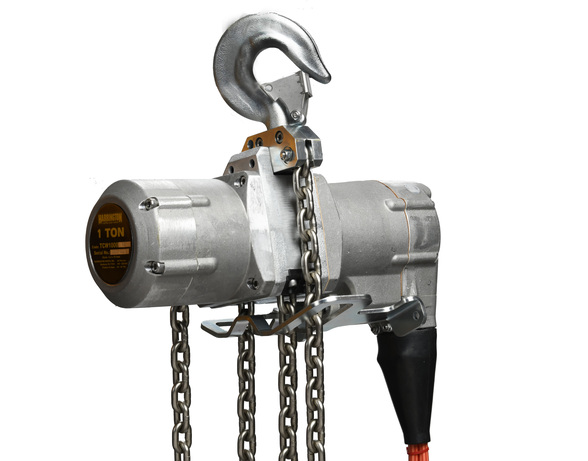 Unpainted Cast Aluminum Body
The unpainted body eliminates the possibility of unwanted paint chips from contaminating food or pharmaceutical products.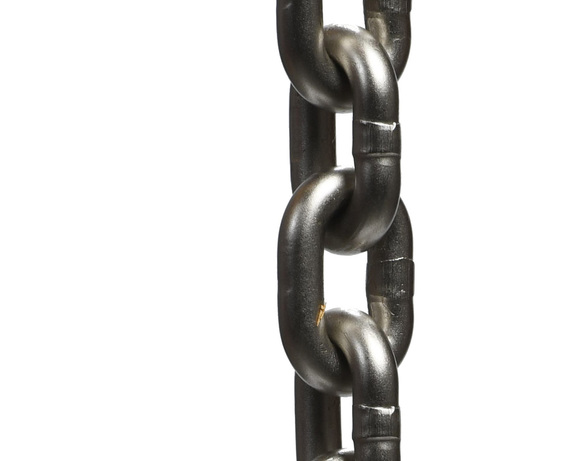 Nickel-Plated Load Chain
Don't be afraid to wash this hoist! This load chain is designed for corrosion resistance.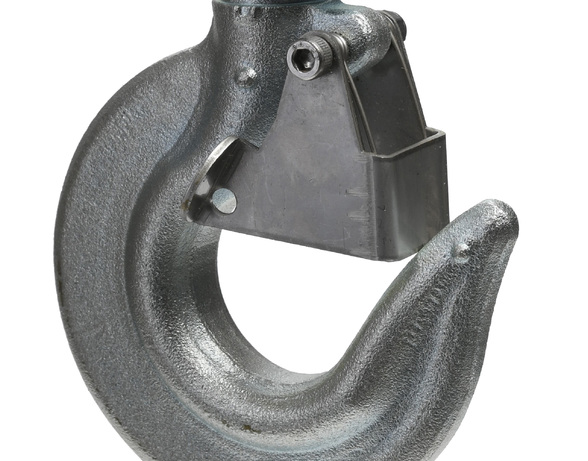 Corrosion Resistant Load Hook
Another key feature ensuring no paint chips can contaminate products or the surrounding work area.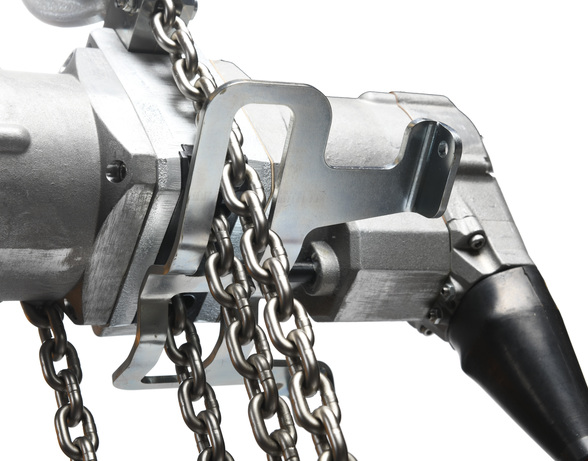 Paddle Style Limit
Feel secure knowing there is built-in protection from the hook running up into the hoist body with our paddle style limit and it is corrosion resistant as well!
CAPACITY
BODY
Cast aluminum body is compact and lightweight
Unpainted
Stainless steel and bright chromate coated components
Gear box and chain lubricants comply with FDA standards
CONTROLS
Available with pendant or cord control
Very fine feathering movements, both up and down, even at low speeds
LOAD CHAIN
Nickel-plated
Resistant to corrosion, abrasion and wear
AIR REQUIREMENTS
Air Supply Requirement: 60 – 90 psi
Air Filtration: Maximum 5 micron air filter or finer required
Air Inlet Port: 1/2" NPT
Air Supply Hose Minimum Size: 1/2"
OPERATION
Pendant and cord control
Outstanding control for fine feathering movements using a spring-loaded multi-vane motor design
Comfortable noise levels during use
Lubrication free
BRAKE
Heavy-duty disc brake motor system
MOTOR
Spring-loaded multi-vane for fine feathering control
OPERATING CONDITIONS
Temperature range +14° – 140°F
OPTIONS
Pendant or cord control
Canvas or steel chain container
Stainless steel load chain
Custom lift or pendant length