NERP-FG Food Grade Electric Trolley Hoist
Lifting and Moving Made Easy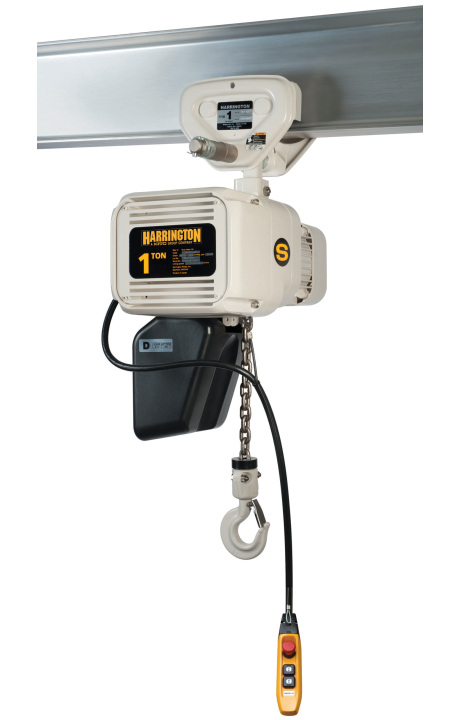 NERP-FG Food Grade Electric Trolley Hoist
Lifting and Moving Made Easy
NERP-FG food grade trolley hoists come loaded with standard food grade features and has many additional food grade options available to suit individual applications and requirements.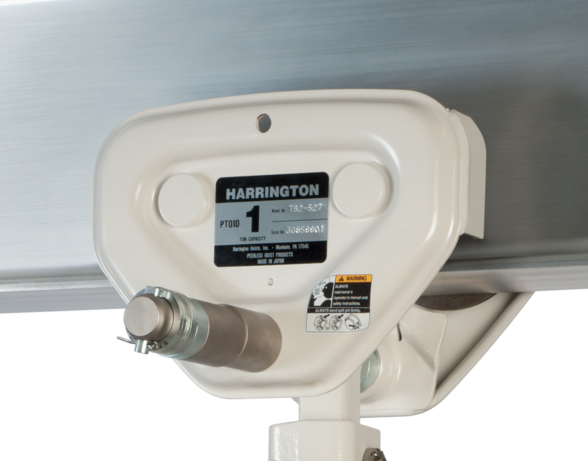 Chip Resistant White Epoxy Paint
Hoist and trolley have chip resistant white epoxy paint perfect for those areas where contamination is a concern.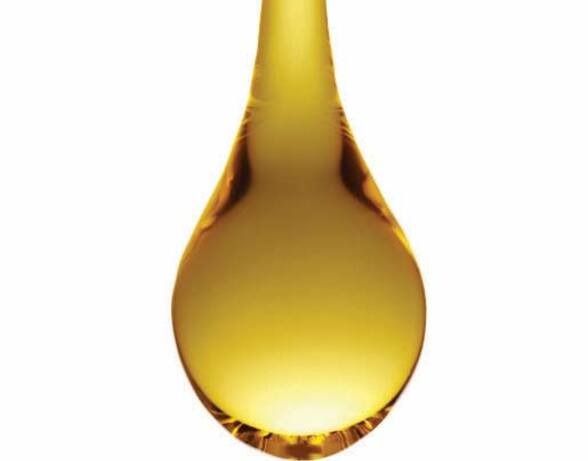 FDA Approved Food-Safe Oil, Grease and Lubricants
Pharmaceutical, beverage, and food-associated processing plants require equipment that uses non-toxic lubrication. Our NER-FG hoist uses FDA approved grease and oil on the load chain and in the gearbox.
Versatile Wheels
PT-FG trolley wheels are adjustable to work with both tapered and flat-flanged beams allowing you to use existing equipment without customization. Lifetime-lubricated ball bearings also increase reliability and provide you with smooth operation while traversing a load.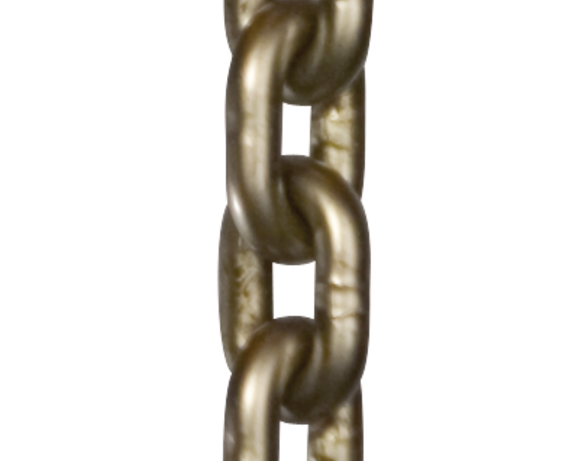 Corrosion-Resistant Nickel-Plated Load Chain
The nickel-plated load chain on Harrington's electric food-grade hoist is engineered to stand up to corrosion in environments where damp air or steam are prevalent.
CAPACITY
VOLTAGE
COMPLIANCE
ANSI/NFPA 70, "National Electrical Code"
ANSI/ASME B30.16, "Safety Standard—Overhead Hoists (Underhung)"
ANSI/ASME HST—1M, "Performance Standard for Electric Chain Hoists"
OSHA Section 1910.179 of Title 29, "Occupational Safety and Health Regulations—Overhead and Gantry Cranes"
ANSI/ASME B30.11, "Safety Standard—Monorails and Underhung Cranes"
ANSI/ASME B30.17, "Safety Standard—Overhead and Gantry Cranes (Top Running Bridge, Single Girder, Underhung Hoist)"
CLASSIFICATION
STANDARD FOOD GRADE FEATURES
Food grade oil and grease
White epoxy paint
Nickel-plated load chain
Lubricants comply with FDA standards
Features stainless steel and nickel-plated components
BODY
Die cast aluminum
Completely sealed suitable for both indoor and outdoor applications, including harsh environments.
Gaskets throughout the hoist provide for an IP55 rating
LOAD CHAIN
Grade 80
High-performance nickel-plated load chain
FDA approved oil
HOOKS
Forged carbon steel hooks will open gradually and not fracture under excessive loads
Ball bearings produce smooth rotation
Bottom hook will swivel 360 degrees
Top and bottom hooks have heavy-duty hook latch
CONTROLS
Pendant
110 volts
Simple to operate plug-in connectors
PUSH BUTTON PENDANT
Rated IP65
Standard control voltage is 110V
Strain relief wire is molded to pendant cord for added support and dependability
Single speed: 2-button (momentary contacts)
Dual speed: 2-button (momentary contacts) with emergency On/Off (maintained contacts)
E-stop is standard on all 2-button dual speed pendants
BRAKE
"The Guardian": Smart Brake Technology
Revolutionary DC current motor brake with electrical failsafe design
10 year warranty
MOTOR
Totally enclosed fan-cooled (TEFC)
Motor fin, fan blade and fan cover design cools the motor and brake
OPERATING CONDITIONS
Recommended for -4° to +104° F and humidity of 85% or less
TROLLEY FEATURES
Drop Stops
Shafts fit wide flange range and have spacers for easy adjustments
All steel wheels have sealed ball bearings and will fit a flat or tapered beam flange
White epoxy paint
FOOD GRADE OPTIONS
Stainless steel bottom hook
Stainless steel or plastic chain container
NEMA 4 pendant
Pendant cover
Stainless steel chain spring and limiting plate
Stainless steel cushion rubber
Nickel-plated stopper
Stainless steel trolley wheels
Nickel-plated suspension shaft and suspender
OPTIONS
Longer shafts for wider beams
Bumpers
Longer lift or pendant lengths
Other voltages