LB Heavy Duty Lever Hoist
A Lightweight Hoist That's Anything but a Lightweight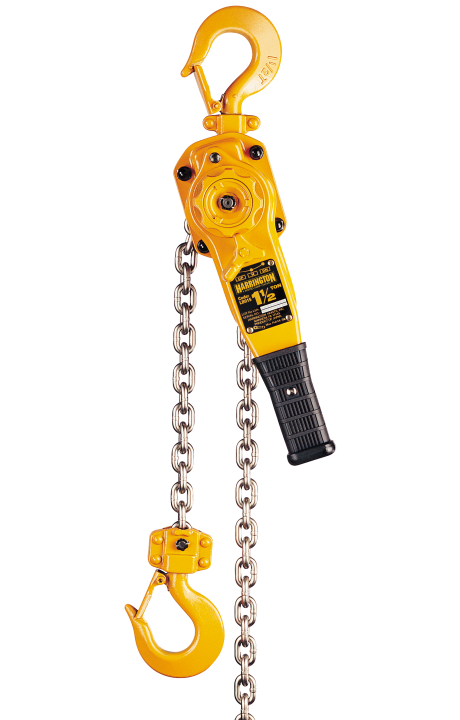 LB Heavy Duty Lever Hoist
A Lightweight Hoist That's Anything but a Lightweight
Our LB lever hoist forged an entirely new, industry-leading benchmark by being smaller, lighter, and stronger than any other lever hoist on the market. This hoist can be used horizontally, vertically, inverted or at any other load angle and its proven strength and durability stand up in an endless array of applications.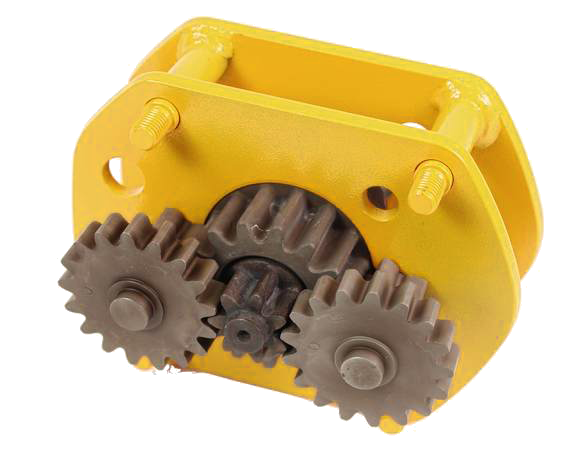 Patented Hardening Process
An advanced high-frequency heat treating process ensures uniform hardness on all key load bearing parts. The process creates a truly rugged hoist you can confidently take into any environment.
Failsafe
Freewheel
System
Our patented spring-loaded freewheel mechanism permits
easy adjustment of the load chain and safeguards against
accidental freewheeling under load.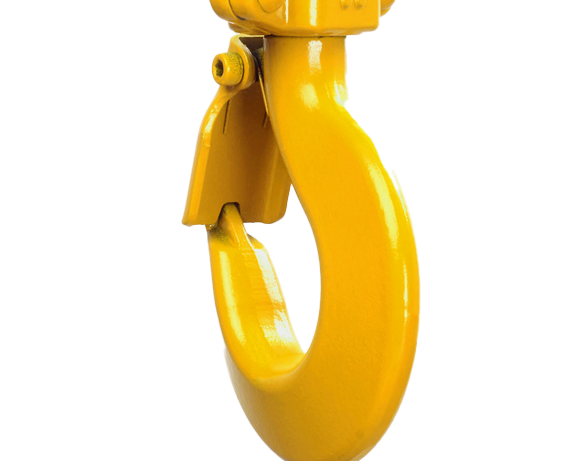 Safety Tip Hook and Latch
Taking a hoist off-duty because of a damaged or broken hook latch is unacceptable. That's why the LB latch was specifically designed to protect it from damage. The notch on the end of the latch is engineered to engage the tip of the hook to protect against lateral impact damage. The latch is also constructed of heavy gauge steel and secured by a wide anchor at the base to increase its rigidity.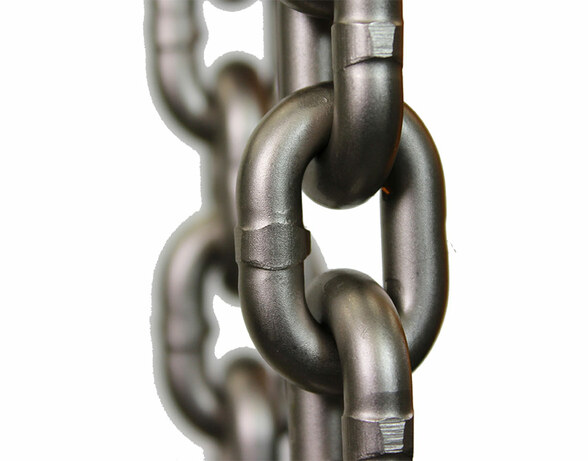 State-Of-The-Art Chain Technology
Harrington has successfully established a world-renowned reputation for manufacturing a lighter-weight, ultra-strong, high-performance load chain. What's more, our Grade 100 chain uses a shorter and narrower link profile for greater surface area contact, which improves wear resistance and overall tensile strength.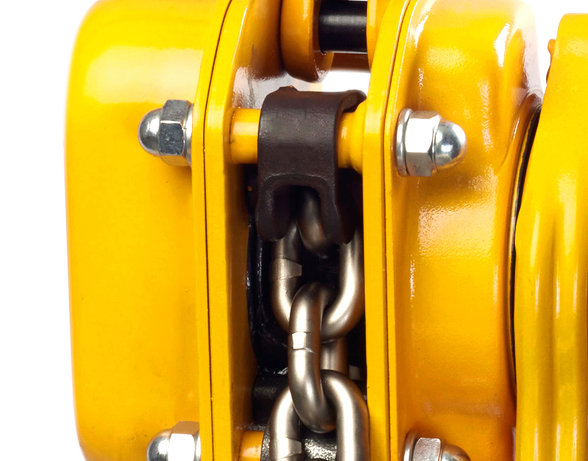 Structural Steel Side Plates
Regionalized heat-treated side plates provide extreme rigidity to maintain body shape and operational efficiency, no matter what the load is. This heat treatment process also prevents abrasion to the load chain during contact with the side plates.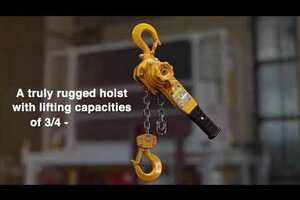 LB Lever Hoist - Animation
Harrington's LB lever hoist is the most reliable heavy duty lever hoist in the world! Our product animation shows features and benefits that make this hoist better than any other lever hoist in the market including our patented fail-safe freewheel system, robust pinion shaft and precision gearing .
CAPACITY
COMPLIANCE
ANSI/ASME B30.21, "Safety Standard—Manually Lever Operated Hoists."
ANSI/ASME HST—3M, "Performance Standard for Manually Lever Operated Chain Hoists."
BODY
Rugged, high-impact, all-steel construction weighs less than comparable aluminum models
Compact and lightweight
Open design for easy inspection and cleaning without dismantling the unit
HOOKS
Forged, heat-treated alloy steel hooks open gradually without fracturing under excessive load
Top and bottom hooks have heavy-duty hook latch
Top and bottom hooks rotate 360 degrees
OPERATION
Rubber grip handle for non-slip operation
Operate in close quarters with short handle and 15-degree recovery stroke
Patented spring-loaded freewheel mechanism for easy adjustment of the load chain and protection against accidental freewheeling under load
GEARS
Highly durable, split-load double reduction gears
Induction heat-treated and case-hardened
Enclosed to protect from dust and moisture
LOAD CHAIN
Nickel-plated for corrosion resistance
Grade 100 heat-treated
Standard lift: 5', 10', 15' or 20'
BRAKE
Weston-style load brake with four braking surfaces, two brake pads and two brake pawls for added safety
The totally enclosed brake mechanism protects from dirt and moisture
OPTIONS
Slip clutch to prevent the hoist from being used to lift damaging loads beyond rated capacity
Top hook extender to locate the hoist body away from its attachment point
Load limit warning handle to alert the operator when the hoist is being used to lift damaging loads beyond rated capacity
Shipyard / Point hooks accommodate point loading
Bullard® and Shur-Loc® hooks provide a locking latch feature
Inspection hooks allow for inspection of the internal parts of the hook set
Custom lift lengths to suit requirements