Single Girder Underhung Geared End Trucks
Versatile Hand Geared Design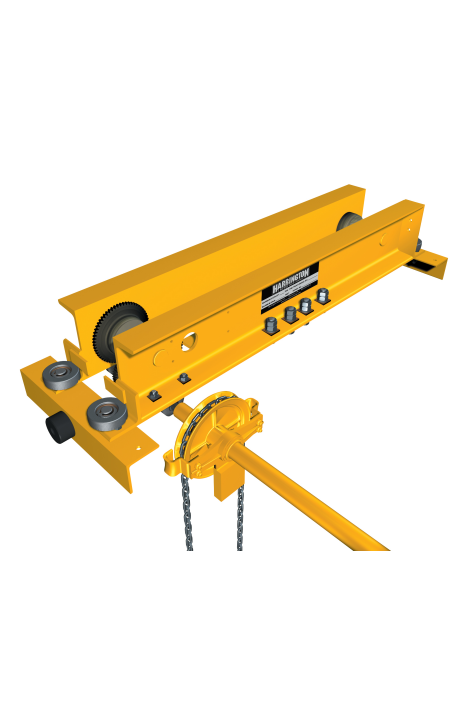 Single Girder Underhung Geared End Trucks
Versatile Hand Geared Design
UG end trucks provide similar benefits to the UM truck, but with geared drive. Along with many important features, end truck kits include: two trucks; hand wheel drive; shaft couplers; appropriate drive shaft bearing supports based on span; rubber bumpers; and bridge beam fastener set. All trucks are fully painted. Bridge fabrication prints are also included.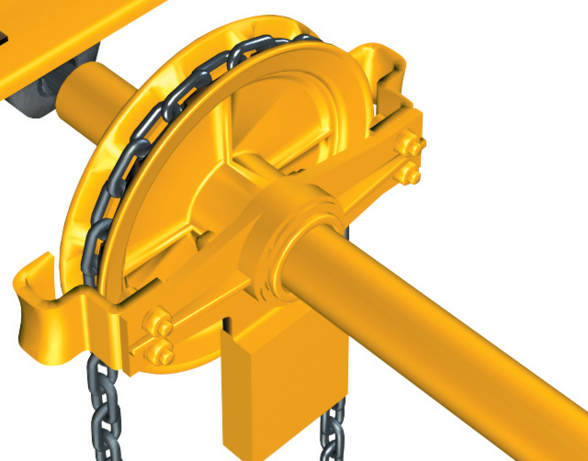 Versatile Hand Wheel
Convenient design allows hand chain wheel placement anywhere on drive shaft based on application need.
MINIMIZE ASSEMBLY LABOR
Girder connection, bracing and collector mounting bracket holes are drilled and tapped for easy installation.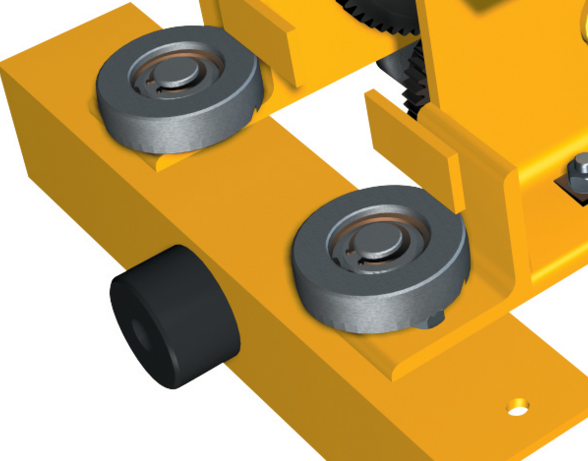 Side Guide Rollers and Rubber Bumpers
Unique side guide rollers reduce wheel friction and allow smooth crane travel and rubber bumpers are included.
CAPACITY/SPAN
2 - 5 Ton - Up to 45' Span
SERVICE CLASS
COMPLIANCE
Crane Manufacturers Association of America (CMAA)
END TRUCKS INCLUDE
Two fully painted trucks
Hand wheel drive
Shaft couplers
Appropriate drive shaft bearing supports based on span
Rubber bumpers
Bridge beam fastener set
Bridge fabrication prints
BODY
Frames fabricated from MC channel provide superior strength, rigidity and structural integrity
Minimize assembly labor with fully machined frames
Girder connection, bracing and collector mounting bracket holes are drilled and tapped for easy installation
Runway flange widths up to 6" standard
FEATURES
Reduced wheel friction with heavy-duty side guide rollers results in smooth crane travel
Guide rollers are 3 1/2" O.D. with fixed steel axles
Dual tread wheels for use on S or W shaped runway beams — each wheel fitted with 2 deep groove ball bearings
Versatile design allows hand chain wheel placement anywhere on drive shaft based on application needs
Rail sweeps
Drop stops
OPTIONS
Upgrade easily to UM underhung motorized design by simply adding drives and reducers
Longer or shorter end truck lengths
Wider flange ranges