Hoist and Trolley Combo
Choose the Right Combo for the Job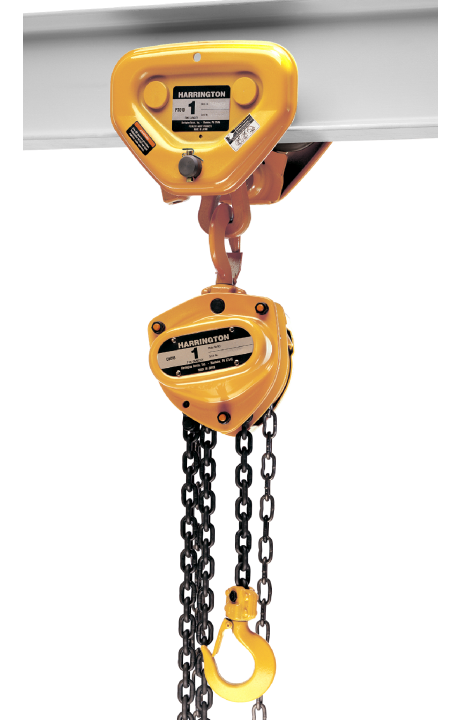 Hoist and Trolley Combo
Choose the Right Combo for the Job
When you need versatility in lifting and moving try pairing our CF or CB hand chain hoist with our PT push or GT geared trolley to get the right solution for your needs.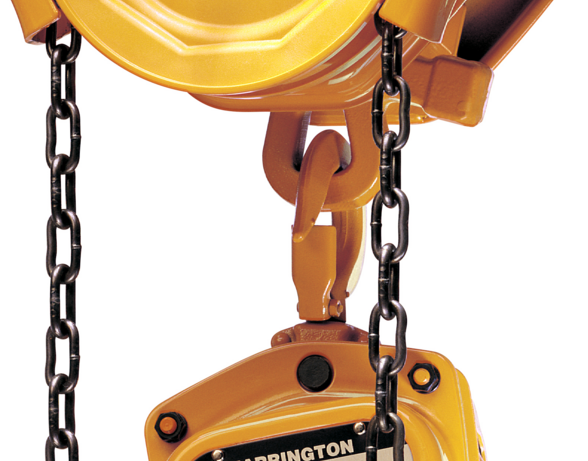 Standard Mounting Configuration
The standard suspension method for coupling the CF or CB to the PT push trolley or GT geared trolley is hook-to-lug.
Mix and Match
These trolley/hoists combine the features, benefits, and capabilities of the individual trolley and hoist. Pick the perfect combo to meet your needs.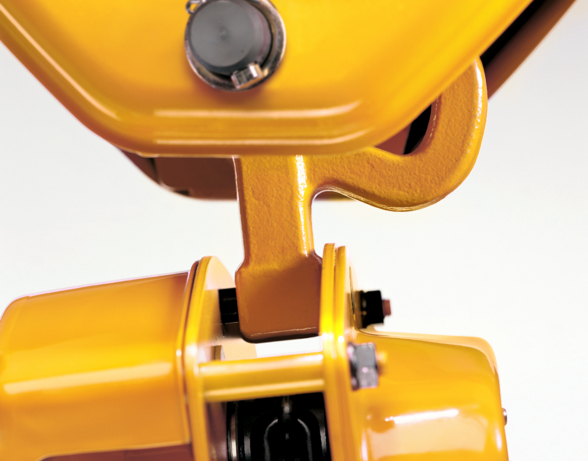 CB Lug Mount Configuration
Our CB hand chain hoist can also be lug-mounted for capacities up through 5 Ton.
CAPACITY
CB hoists / PT push trolleys: 1/2 - 10 Ton
CB hoists / GT geared trolleys: 1/2 - 20 Ton
CF hoists / PT push trolleys from 1/2 - 5 Ton
CF hoists / GT geared trolleys 1/2 - 5 Ton
COMPLIANCE
ANSI/ASME B30.16, "Safety Standard—Overhead Hoists (Underhung)."
ANSI/ASME HST—2M, "Performance Standard for Hand Chain Manually Operated Chain Hoists."
OSHA Section 1910.179 of Title 29, "Occupational Safety and Health Regulations—Overhead and Gantry Cranes."
ANSI/ASME B30.11, "Safety Standard—Monorails and Underhung Cranes."
ANSI/ASME B30.17, "Safety Standard—Overhead and Gantry Cranes (Top Running Bridge, Single Girder, Underhung Hoist)
FEATURES
These trolley/hoist combinations offer all of the top quality features and benefits of the individual hoist and trolley
SUSPENSION
The standard suspension method for coupling the CF or CB to the PT push trolley or GT geared trolley is hook-to-lug
The CB can also be lug-mounted for capacities up through 5 Ton
OPTIONS
Chain container to keep chain clean and out of the way
Corrosion-resistant chain for corrosive environments
Inspection hooks
Custom lift lengths to suit your requirements