ED-DA Cylinder Control Hoist 1- Phase
Single-Handed Operation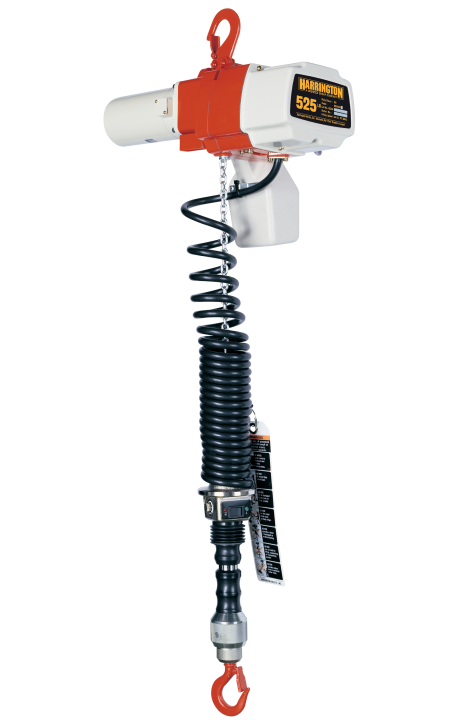 ED-DA Cylinder Control Hoist 1- Phase
Single-Handed Operation
Expect big benefits from the one-of-a-kind cylinder control designed into the ED-DA model. By using the in-line handgrip, which is part of the complete hook block, the up/down control becomes a one-handed operation. The operator's free hand is available to guide and position the load with reduced effort and increased accuracy.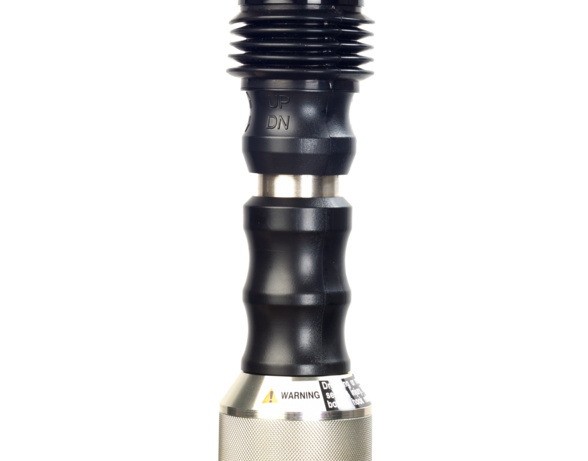 Ergonomic In-Line Handgrip Control
The ergonomic, in-line handgrip control allows for single-handed operation, which gives the operator a free hand to safely guide and position the load.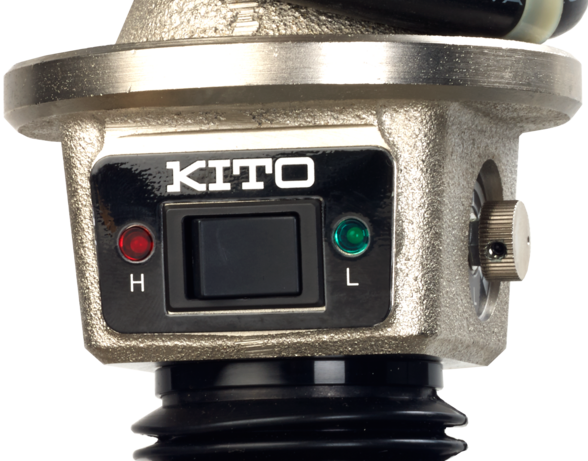 Easy-Touch High/Low Speed Selection
The easy-touch rocker switch above the handgrip allows you to quickly select between low and high speeds. Finger-turn knobs provide flexibility to externally adjust operating speeds from 0–100 percent.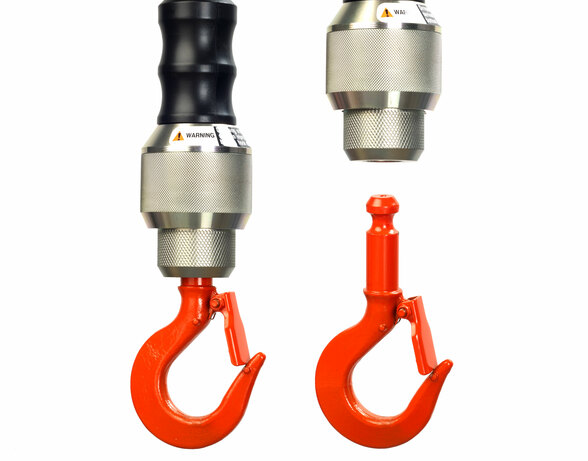 Quick-Switch Removable Bottom hook
For specific applications where you need an alternative lifting accessory, the ED-DA gives you the option to easily remove the standard bottom hook and attach a variety of below-the-hook material handling devices that fit your application.
High Speed Motor
The ED-DA electric hoist is a quick-lifting, ergonomic, single-phase speed demon. It's compact DC motor reduces weight, generates less heat, and maintains duty cycles to keep production moving.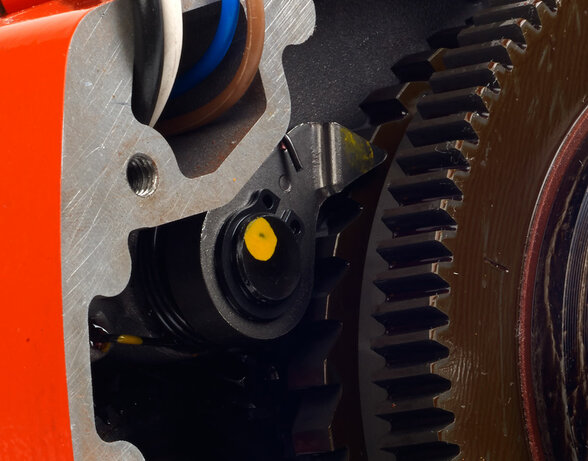 Standard Double-Braking System
Get double the protection with a Weston-style mechanical load brake plus a regenerative brake.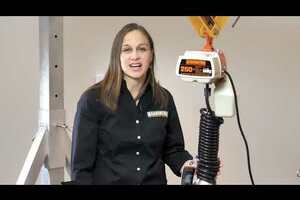 ED Dual Adjustable Single Phase Hoists
These single phase electric chain hoists by Harrington are engineered to handle small or awkward loads. The ergonomic cylinder control permits one-handed operation which gives the operator a free hand to position the load. An easy touch rocker switch allows for quick selection of low or high lifting speed. A convenient finger turn knob is used for setting speeds from 0 - 100%. This is the perfect hoist for both commercial and industrial applications.
CAPACITY
VOLTAGE
CONTROLS
Manipulator
120V direct control voltage
RATING
COMPLIANCE
ANSI/NFPA 70, "National Electrical Code"
ANSI/ASME B30.16, "Safety Standard—Overhead Hoists (Underhung)"
ANSI/ASME HST—1M, "Performance Standard for Electric Chain Hoists"
CYLINDER CONTROL FEATURES
Ergonomic control for easy one-handed operation
Easy-touch rocker switch for high/low speed selection
Finger turn knobs allow custom setting of speeds from 0–100%
Removable bottom hook for insertion of a variety of below-the-hook material handling devices
BODY
Die cast aluminum
Low headroom
Plastic chain container standard
GEARS
Heat treated
Deep grooved ball and needle bearings immersed in oil bath ensure quiet, smooth operation and long life
HOOKS
Forged carbon steel opens gradually without fracturing under excessive loads
Bottom hook swivels 360 degrees
Top and bottom hooks have heavy-duty hook latch
BRAKE
Double braking system includes Weston-style mechanical load brake and regenerative brake
MOTOR
Heavy-duty
Compact DC motor with rectifier for AC current
Reduces weight, generates less heat and maintains duty cycles
PROTECTION
High performance friction clutch is integrated with the load brake and designed to slip to prevent overwinding or overtravel
Upper limit switch prevents overwinding / overlifting