HMRL - Motorized Roll Lifter
High Performance. High Quality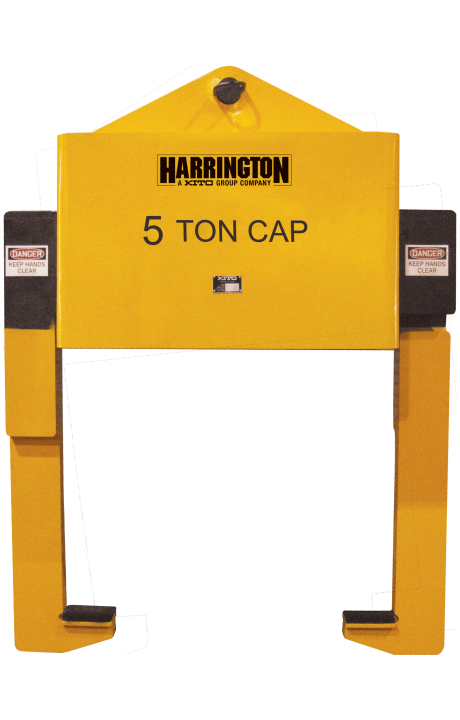 HMRL - Motorized Roll Lifter
High Performance. High Quality
The HMRL style of lifter is designed to easily lift and position rolls by placing the lifting pins securely through the I.D. of the roll.
FEATURES
Custom made to your specifications 
Designed to meet your specific roll lifting requirements
Utilizes a sling style bail that adds stability and provides for ease of maintenance on the gearbox and shaft assembly
Utilized for a variety of roll widths where aisle clearance is limited
Manufactured to ASME B30.20 & BTH-1 Design Category B Service Class 2
100% of all Harrington Lifting Beams are Proof-Tested to 125% capacity and certificates supplied at no additional charge.
OPTIONS
Parking and/or maintenance stands
Manual chain wheel operation