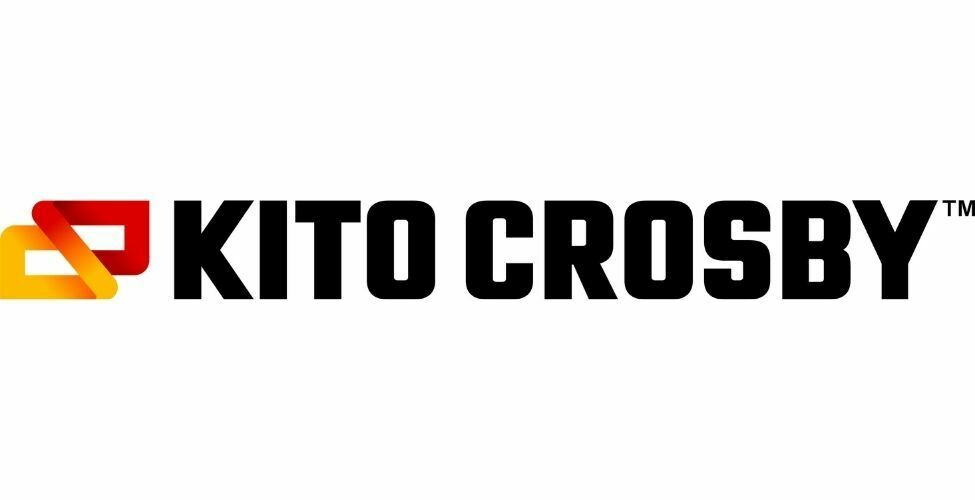 Kito Crosby unveils new corporate brand - Raise your world
2023-10-16
Richardson, TX, USA and Showa-Cho, Yamanashi, Japan, October 16th, 2023 – Kito Crosby, a global leader of the lifting and securement industry, is proud to announce the launch of its new, unified corporate brand.
The strategic business combination of KITO Corporation and The Crosby Group, announced in January this year, has combined the expertise and heritage of two industry leaders, creating a stronger organization equipped to further drive innovation and elevate industry standards. The Kito Crosby brand unites the best of both companies, amplifying their shared commitment to safety, quality, and technology advancements.
"We are thrilled to unveil our new brand, a symbol of our two legacy businesses combining as one team with a single mission and vision," said Robert Desel, CEO of Kito Crosby. "This corporate identity serves as the focal point for all of us as we come together to best serve our valued channel partners and end users."
The brand embodies a dedication to reliability, innovation, safety, and quality, serving as a hallmark for the industry. Kito Crosby supports customers with a wide range of products and services used to make lifting, rigging, transporting, and securing operations safer and more efficient. The new brand fortifies the company's position as a one-stop solution provider for all lifting needs.
While unveiling the new brand, Kito Crosby has also launched a new mission, vision, and corporate values for the company's 4,000 employees. The corporate brand serves as an umbrella for Kito Crosby's leading product brands such as Kito, Crosby, Harrington, Gunnebo Industries, Peerless, and others. The product brands remain unchanged and Kito Crosby will continue to invest in these for a safer and more productive lifting and securement industry.
"The unveiling of our new brand, mission, vision, and values marks a pivotal moment in our journey," continued Desel. "With this strong corporate identity, our portfolio of powerful product brands can flourish – continuing to build on our long-standing legacy of pioneering technologies and solutions. We are proud to join together with our employees, channel partners and the entire industry to 'raise your world.'"
About Kito Crosby
Kito Crosby is the global leader of the lifting and securement industry it pioneered, and for which it continues to set the quality standard. With global engineering, manufacturing, distribution, and operations, the company provides a broad range of products and solutions for the most demanding applications. Kito Crosby's people, products, solutions, and service have innovated the lifting and securement industry for more than 250 years. Together we lift and secure the world today, for a safer, stronger, and more productive tomorrow.
3-1-21 Our model TCW lube free, wash down air hoists are designed for use in humid, outdoor or limited corrosive environments or where equipment must be washed or hosed off regularly.These hoists also operate without air supply lubrication, leaving work areas free of oil mist from air exhaust. Harrington's TCW hoists feature an unpainted compact & lightweight cast ...