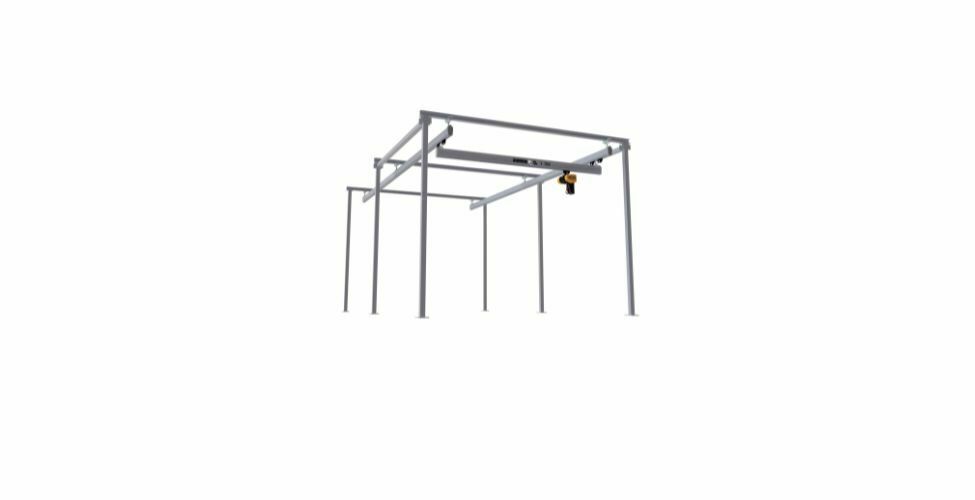 Harrington Hoists, Inc. Introduces Tiger Track Freestanding Workstation Canes
2023-03-24
Manheim, PA – Harrington Hoists, Inc. has released their new Tiger Track Freestanding Workstation Cranes. These cranes are lightweight yet powerful modular solutions that make operation even easier than using traditional bridge cranes. The enclosed track design maximizes smooth movement and minimizes the accumulation of dirt and dust in the track. This means operating the system takes very little effort from the user.
Harrington Tiger Track Workstation Cranes are fully customizable to fit exact material handling and production needs and can be easily modified by adding components as production or facility requirements change. The cranes are offered in single and double girder configurations in all steel, all aluminum or aluminum bridge with steel runway. They are available in standard headroom or low headroom styles with raised bridges in capacities of 1/8 through 2 Ton capacities.
3-1-21 Our model TCW lube free, wash down air hoists are designed for use in humid, outdoor or limited corrosive environments or where equipment must be washed or hosed off regularly.These hoists also operate without air supply lubrication, leaving work areas free of oil mist from air exhaust. Harrington's TCW hoists feature an unpainted compact & lightweight cast ...